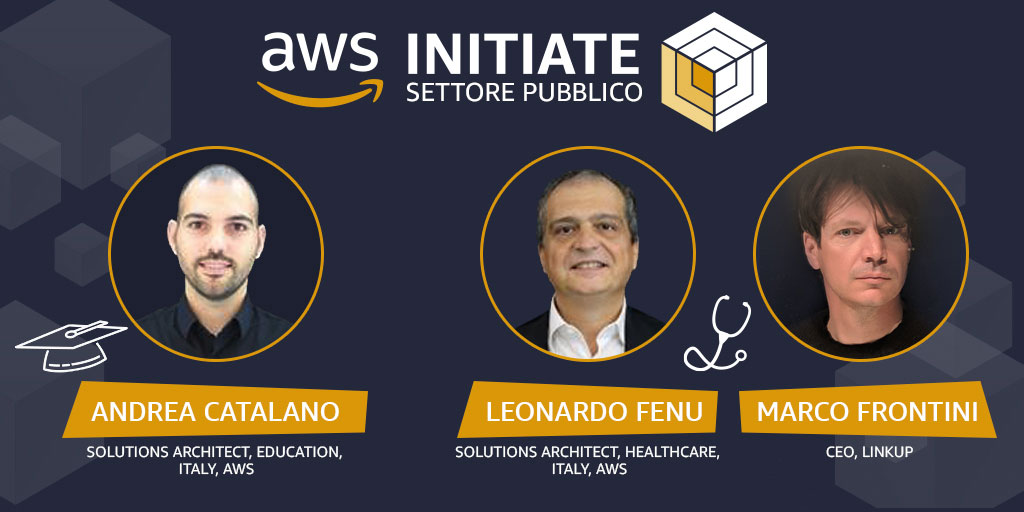 Link Up, Guest Speaker at AWS initiate public sector 2020
COD19 and COD20, an Italian Experience of Active
Home Surveillance in COVID-19 Patients and a great new model of "Virtual Hospital" has been published in
prestigious International Journal of Environmental Research and Public Health.
Link Up has been involved by Università degli Studi di Milano (UNIMI – Facoltà di Medicina e Chirurgia) in the design
and development, in collaboration with ASST Fatebenefratelli-Sacco, of these advanced technological platforms
enabling the virtualization of hospital physical processes, thinking up a new model of "Virtual Hospital" for the future.
The platforms, based on the technological support of AWS, follow a serverless approach, shifting operational
responsibilities to AWS and consistently reducing time-to-market.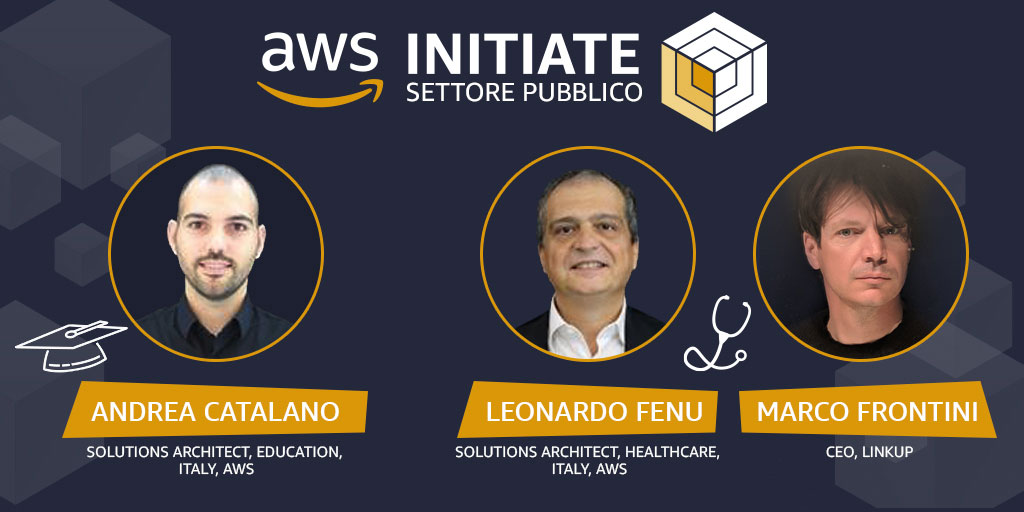 In February 2020, during the peak of the pandemic event, the project "COD19 | Operations Center for Discharged
Patients Covid19" starts releasing the operational platform to support patients discharged from Hospital after covid19
infection: the platform allowed the active home surveillance, through medical telemonitoring to register clinical
parameters, along with the general state and the psycho-social needs of patients.
In May 2020, the COD19 platform evolved in "COD20 | Home Hospital Care" project, a Virtual Hospital, for the
provision of remote consultations by specialists, according to a new Telemedicine/Teleconsultation model, which
digitalizes organizational solutions and clinical procedures, in full compliance with privacy and current health
regulations.